MCQ Questions with Answers for Class 12, 11, 10 Subjects Free MCQ
You've come to the right place if you're looking for MCQs (Multiple Choice Questions) with Answers for all topics in grades 1 through 12. You may effortlessly ace your board exam preparation and crack the MCQ Questions. Use the simple links provided here to access Objective Questions from 1st to 12th Grade PDFs and maximise your exam score.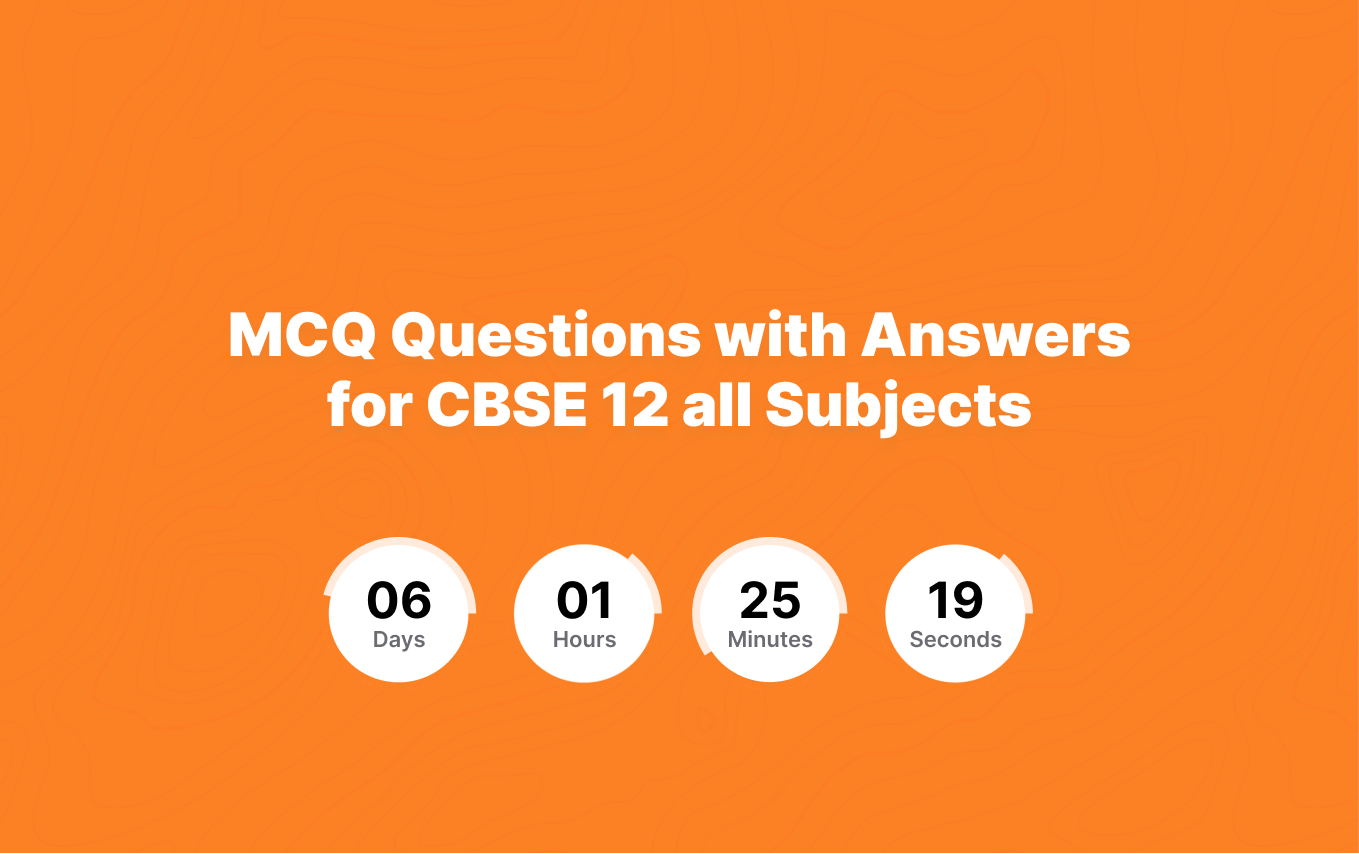 Multiple Choice Questions from Classes 1 to 12 are provided for all subjects to help you improve your understanding of the subject. Practice the Multiple Choice Type Questions to improve your problem-solving skills and obtain more knowledge.
MCQs Multiple Choice Questions as  per Class PDF Download
i will update all the question of ll chapter as per the syllabus but right now we have cover english series first .
MCQ Questions for Class 12 English with Answers
We hope that the information provided on MCQ Questions for Classes 1, 2, 3, 4, 5, 6, 7, 8, 9, 10, 11, 12 has been useful to you. Use the Multiple Choice Objective Questions listed to help you prepare and get more marks. If you have any further questions, please contact us and we will respond as soon as possible. For more information on MCQ, bookmark our website.